Our different tools for SMS sending
Customer area
From your secured Customer Area manage your contacts, your options and send your SMS all over the world.
Mobile website
Access SMSBOX from your mobile phone and enjoy our services in a mobility situation.
Mobile application
Check out our Android and iPhone (iOS) compatible mobile app.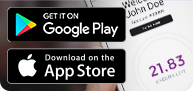 Software
Totally free and without installation, our software will enable you to send your SMS from your computer.
Mail-to-SMS
Send your SMS quickly and easily via your software e-mail enabled.
API HTTPS
Thanks to the multiple functionnalities of our API, create your own applications of SMS sending.
FTP(S)
Drop your files on our FTP(S) server and our system will perform the processing.
SMPP(S)
Interface your software via the standard protocol for SMS exchange. Compatible with Adobe Campaign/Neolane.